THE LIFELONG LEARNING PROGRAMME OF THE EUROPEAN UNION REWARDS THE SEPE EXAMPLES OF GOOD PRACTICES WITHIN THE PROGRAMME STUDY VISITS VOCATIONAL
12 December 2012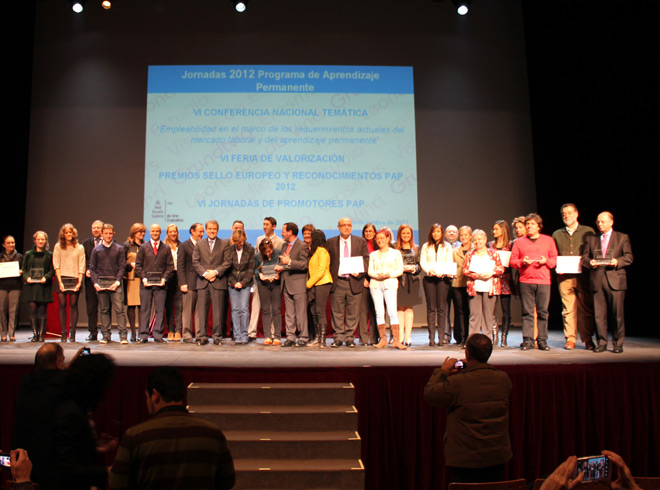 Prize Lifelong Learning Programme of the European Union2012
The award was presented in the framework of the VI National Conference theme and valorization of the fair OAPEE, held in Madrid the12December.
At the same presented some of the most interesting actions carried out by associations Comenius and Grundtvig around the "Employability under the lifelong learning programme".
Moreover, surrendered surveys of quality of the lifelong learning programme to centres or national level institutions that have distinguished for its trajectory, both in the participation in the program as the quality of the projects undertaken.
Study visits awarded, which organizes the public employment service State under the Transversal Program of the lifelong learning programme of the European Union, have specific objectives the promotion of European cooperation and exchange of information and experiences among specialists educational and vocational training, in areas of common interest for the countries participating in this program.