THE PROVINCIAL DIRECTION MURCIA RECEIVES THE GLASS SEAL2018
18 March 2019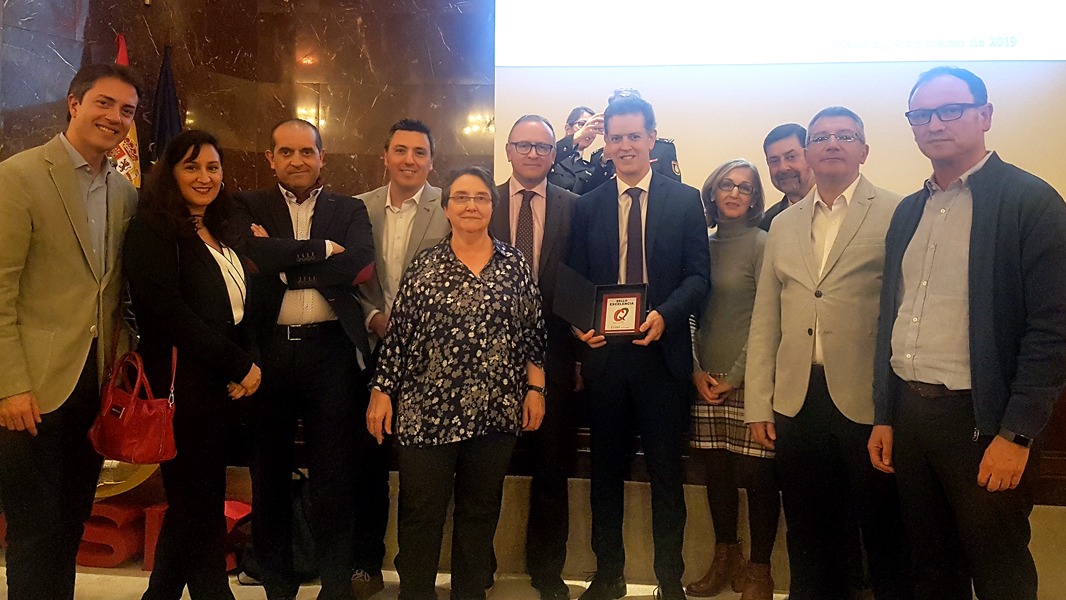 In the photo the General manager of SEPE, Gerardo Gutiérrez Ardoy, along with the Provincial Director of Murcia, José Antonio Morales, and the rest of the team who attended the award ceremony.
Last Thursday14de marzo, se celebró en el Salón de Actos del CSIC en Madrid, elAct of delivery of prizes to the quality and innovation in governance XII edition, in which the state secretary of public function, José Antonio Benedicto, delivered the seal of glass to the Provincial Direction Murcia, which recognizes it as one of the 10 units of the AGE who have excelled in their results derived from the application of quality programmes in2018.
The award was collected by theCRM Provincial Director, José Antonio Morales, accompanied byThe General Director SEPE, Gerardo Gutiérrez Ardoy, Deputy Director General of resources and organization and his deputy, the quality technical Adviser, the Provincial Deputy economic management and several colleagues in representation of the template of the province.
The Provincial Direction Murcia started the implementation of a quality management system in2012, the year in which conducted NCSA EFQM model, which served him starting point for planning the improvement projects, whose results have resulted in achieving certification EVAM300-399and the seal of glass.