THE DIRECTION OF SEPE PROVINCIAL ZARAGOZA RECEIVED THE PRIZE AEAL 2019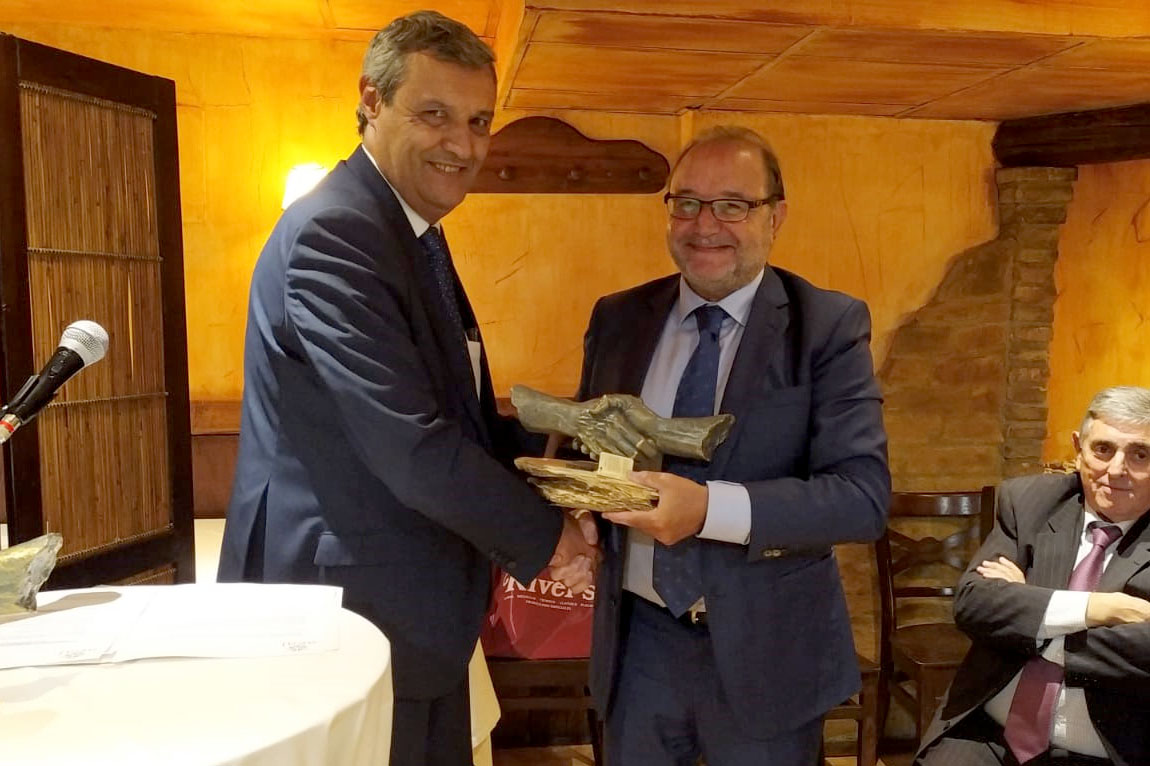 The Prize AEAL was received by the director of the provicial SEPE Zaragoza , Fernando of Miguel, together with the chairman of the AEAL, mike Poveda.
On Thursday 23 in May, a new edition of the awards Miguel Francisco Romón in Red Zaragoza , promoted by the Business Association of Job Counselors (AEAL).
The AEAL is a business association nonprofit, composed of professionals Graduated graduates in Social, graduates in labour relations in the field of the Autonomous Community march. Facilitates and promotes the realization of days and roundtables with the administration and others to analyse, interpret, propose or discuss legislation and topical in the workplace.
In this line the AEAL, granted annually this award to recognize the merits and work in the field socio-laboral. institutional mode the award was granted to the The direction of SEPE Provincial Zaragoza for the work of its workers in this province. It collected the Provincial Director Zaragoza , Fernando of Miguel the president of the AEAL, Poveda Miguel.